Root Canal Therapy – Amherst, MA
Your Pain-Free Toothache Solution
When it comes to choosing between a toothache or getting a root canal, many people will choose to simply endure the toothache! However, thanks to the methods used here at Amherst Dental Group, this long-feared procedure now offers a comfortable way to make the worst tooth pain quickly go away. If you're ready for your tooth to stop throbbing, a root canal might be exactly what you need, and we'll make you wish you contacted us sooner afterward! To schedule an appointment, give us a call today.
Why Choose Amherst Dental Group for Root Canal Therapy?
40+ Years of
Serving Amherst
Families
Patient Comfort

is Our Top
Priority
Same-Day Emergency
Appointments
Available
Root Canals Are NOT Painful!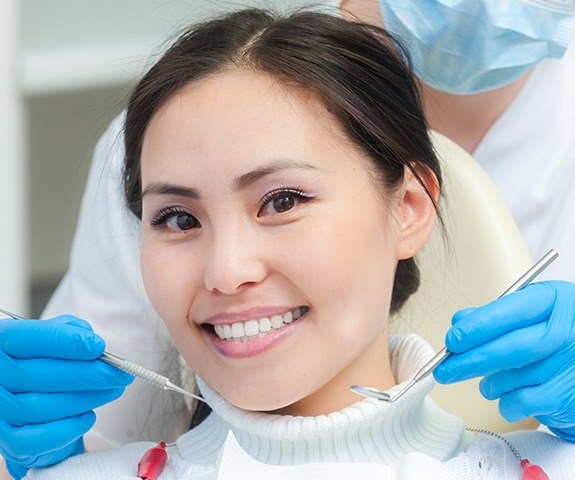 Typically, a root canal is used to treat a tooth that has developed an infection in its interior nerve, called the dental pulp. The procedure simply involves removing the damaged pulp, cleaning the tooth to remove any debris, and then filling it. Thanks to modern techniques and local anesthetic, our patients say that the experience is like getting a small filling, which is to say not painful at all! The relief is immediate, and a treated tooth can be trusted to look and function like normal for a lifetime afterward.