Children's Dentistry – Amherst, MA
Protecting Generations of Growing Smiles
Amherst Dental Group has been taking care of local families for so long that many of our child patients now bring their own children to come see us! Here, your little one will experience expert and gentle care that will safeguard their smile and ensure they enjoy productive, relaxing appointments every time. Nothing makes us happier than putting children on the path to a lifetime of happy, confident smiles! To schedule your child's next checkup and cleaning, contact us today.
Why Choose Amherst Dental Group for Children's Dentistry?
40+ Year
History of
Serving Amherst
We're Proud
Parents,
Too!
Patient Comfort
Always Comes
First
Children's Checkups & Cleanings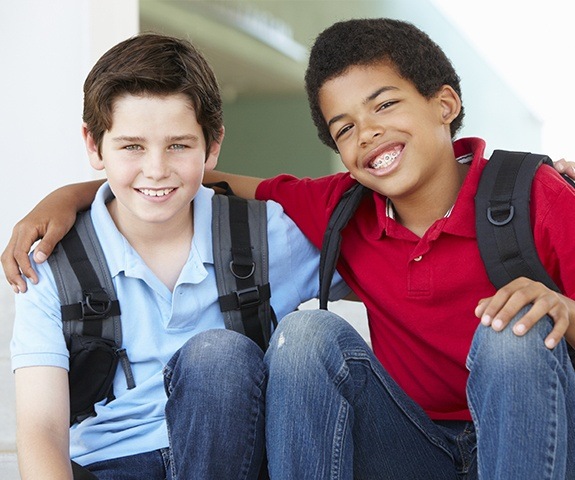 It's really important to take care of your child's baby teeth even though they are destined to fall out. They help a child learn to eat and speak properly, plus they guide their overall oral development and ensure their adult teeth come in as straight as possible. Your child should start attending regular checkups and cleanings around age three, during which we'll work to protect them from cavities and teach them healthy habits they'll be able to use for life.
Dental Sealants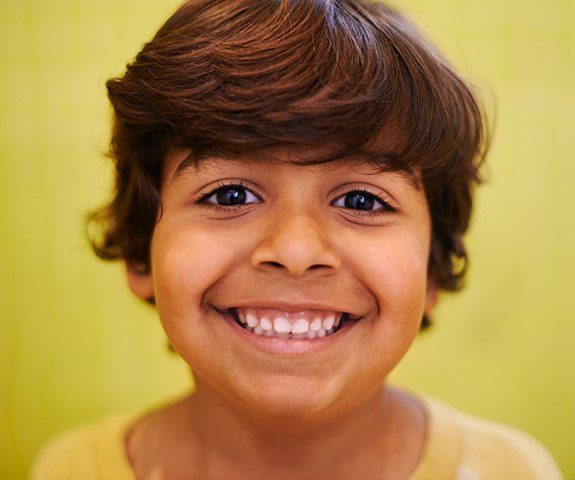 While a child is still learning how to brush, their teeth are still susceptible to developing cavities, specifically the ones in the back that can be hard to reach. To help, we can cover these vulnerable teeth with a thin layer of dental plastic that literally seals them off from harmful plaque, bacteria, and food particles that could lead to decay. We can place them at their next checkup—the procedure only takes a few minutes, is 100% pain-free, and the sealants can easily last for a decade or more.
Fluoride Treatment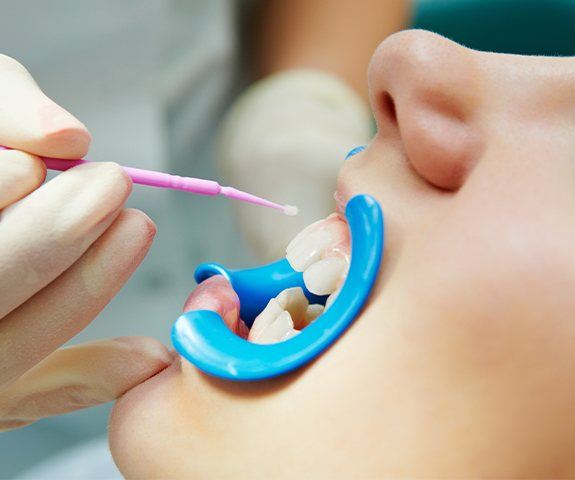 Regular fluoride exposure is great for patients of all ages, but it's particularly helpful for children, as it can lower their cavity risk and aid the development of their adult teeth even before they come in. In addition to using a fluoridated toothpaste at home, we can help by coating your child's teeth with a concentrated fluoride gel after each and every cleaning. This will give them a potent boost of cavity protection that will keep them safe all the way until their next checkup.
Non-Nutritive Habits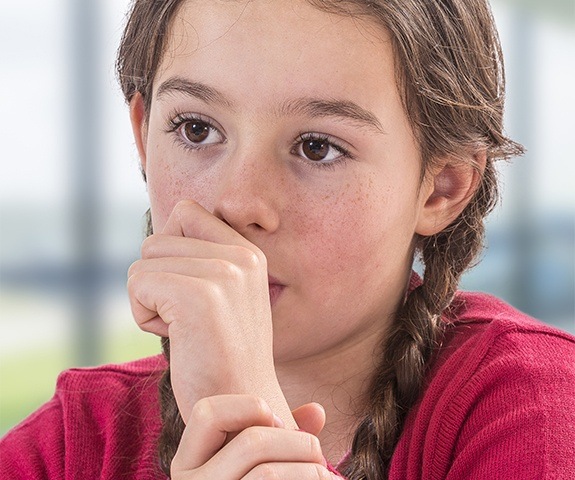 Does your child suck on their thumb/fingers all the time? While these habits might be adorable at first, if a child continues doing them while their teeth are coming in, they can lead to severe misalignments, throw off oral development, and hamper a child's ability to speak, eat, and even breathe correctly. If you need a little help getting your child to stop, you're not alone, and we're happy to offer you tips and strategies we've successfully used with countless other children to make the process as smooth and stress-free as possible.
Pulp Therapy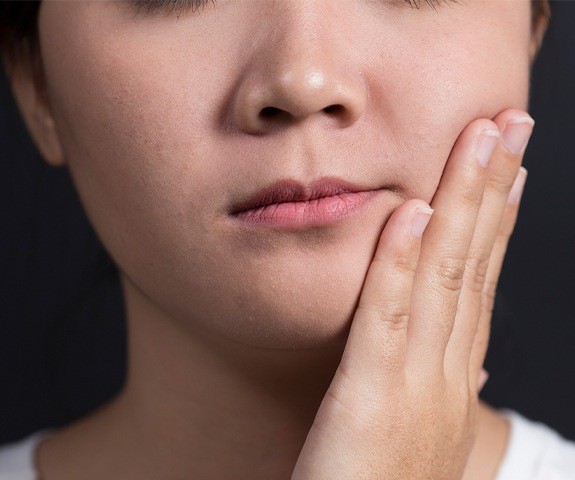 Inside each of your child's teeth is a small bit of nerve tissue called the dental pulp, and sometimes, it can become infected. This can be due to a longstanding cavity or crack in the enamel that has exposed the sensitive inner portion of a tooth to bacteria. Whatever the cause, a major toothache is usually the result, but we can make it stop right away with pulp therapy. After numbing the tooth, we remove the infected pulp while leaving any healthy portion behind so the tooth is able to function and develop normally as time goes on.