Replace Missing Teeth – Amherst, MA
Recover Your Full & Confident Smile
Millions of Americans are missing one or more teeth, and they all encounter the same types of problems: difficulty eating, trouble speaking clearly, and a constant anxiety that their smile will cause people to judge them poorly. If any of this sounds familiar, then the team at Amherst Dental Group is ready to help you recover your teeth and wellbeing at the same time using a custom-made solution. We've been rebuilding smiles for over 40 years, so you can trust you'll enjoy a smooth experience and gorgeous results. You can learn more about your options with us or schedule an in-person consultation by giving us a call today.
Why Choose Amherst Dental Group for Tooth Replacement?
State-of-the-Art
Dental Implant
Restorations
Custom-Made
Bridges &
Dentures
40+ Years of
Excellent Service
& Results
Dental Bridges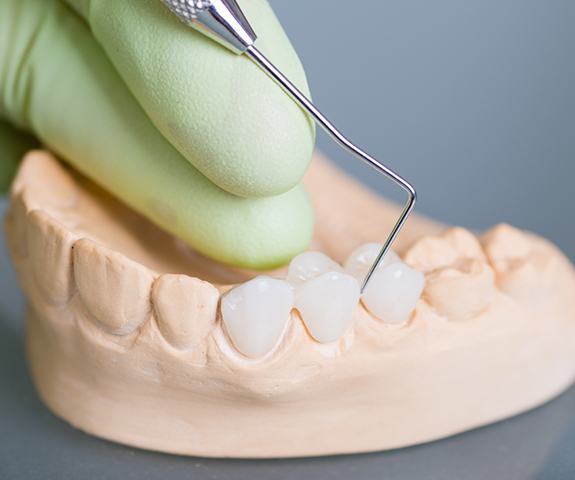 A dental bridge is a type of prosthetic that uses the strength of your remaining teeth to replace one to three missing teeth in a row. Dental crowns are fitted over the teeth on either side of the gap in the smile, and these are bonded to other dental crowns that fill in the space. In addition to making it easier to chew, dental bridges also prevent the nearby teeth from drifting out of place, which is always a threat after tooth loss that can throw off the alignment of the entire bite.
Full & Partial Dentures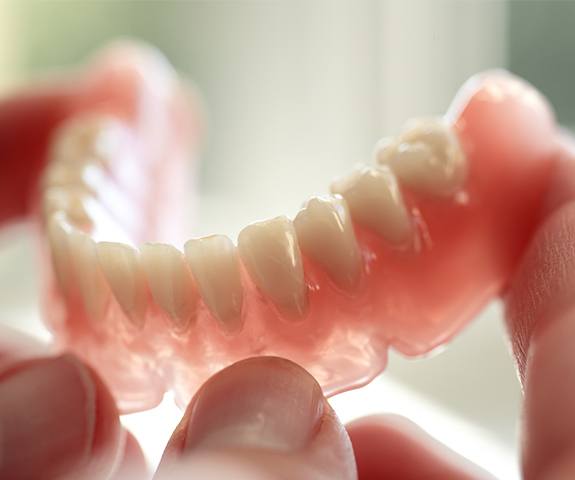 If you are missing multiple teeth throughout your mouth, or even all of them, we can use a denture to bring them all back at the same time. A partial denture can be uniquely shaped to fit between healthy teeth and complete the smile like the last piece of a puzzle, while a full denture sits directly on the gums to replace an entire row. Our dentures are painstakingly designed from scratch for each patient to ensure they look natural, fit comfortably, and can be trusted to endure for decades.
Dental Implants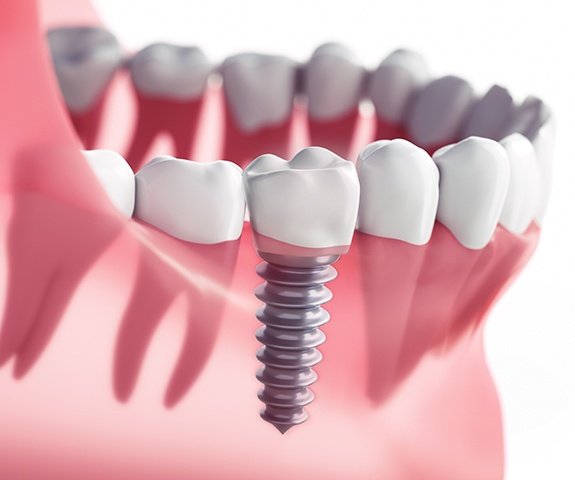 With dental implants, a patient doesn't just feel like they've replaced their missing teeth—it's like their teeth never went missing in the first place! That's because implants bring back both the visible crown and root of a tooth that's hidden below the gum line. The end result is a restoration that resembles a real tooth in every way imaginable when it comes to strength, stability, and aesthetics. We can use implants to restore any number of teeth, and with minimal care, they can easily last for 30 years or more.