Dental Insurance – Amherst, MA
Your 5-Minute Guide to Dental Insurance
Dental insurance can seem very complicated and confusing on the surface, but we keep things nice and simple here at Amherst Dental Group. We accept almost every plan, can answer any questions you have about your coverage, and we'll even handle the claims process on your behalf so you can save on your care without having to deal with the paperwork! To learn more about how to get the most out of your plan with us, be sure to read our short guide below. Or, you can always give us a call, and we'll be happy to talk to you!
Understanding How Dental Insurance Works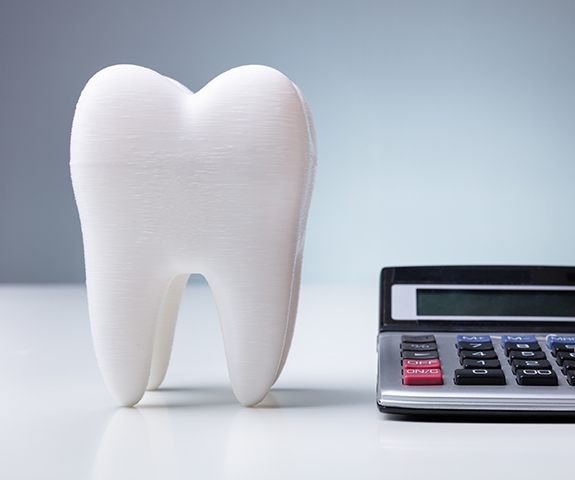 In many ways, dental insurance works a lot like traditional health insurance: you pay a monthly premium, and in exchange, you gain access to completely and partially covered services. The big difference is that dental insurance tends to focus on prevention, in that treatments like checkups and cleanings usually receive the highest benefits. By helping someone be proactive with their dental care, this enables a patient to stop many problems before they ever start and make sure that small issues are treated early. Over time, this leads to better dental health and lower care costs, which are the goals of insurance in the first place!
What Your Dental Insurance Plan Covers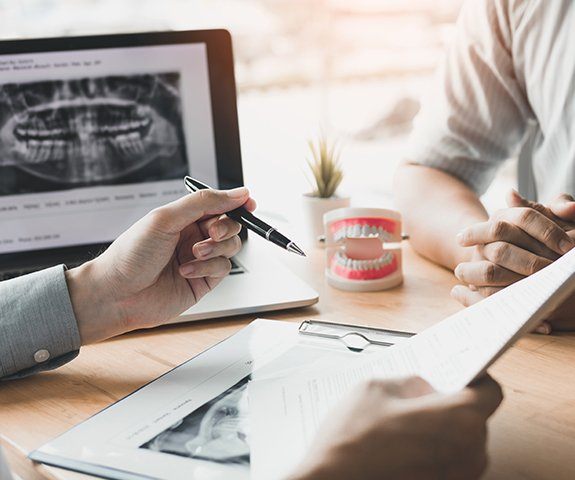 Have you looked at your dental insurance benefits lately? If not, we've got you covered! While every plan is a little different, most follow this same basic framework:
Preventive services are covered 80-100% (checkups, cleanings, X-rays…)
Restorative services are covered 50-70% (fillings, crowns, bridges, dentures…)
Cosmetic services are usually NOT covered because they are elective procedures
So, to get the most out of your plan, the strategy is simple—just keep up with your twice a year checkups and cleanings!
We Offer In-Network Savings & Welcome Out-of-Network Providers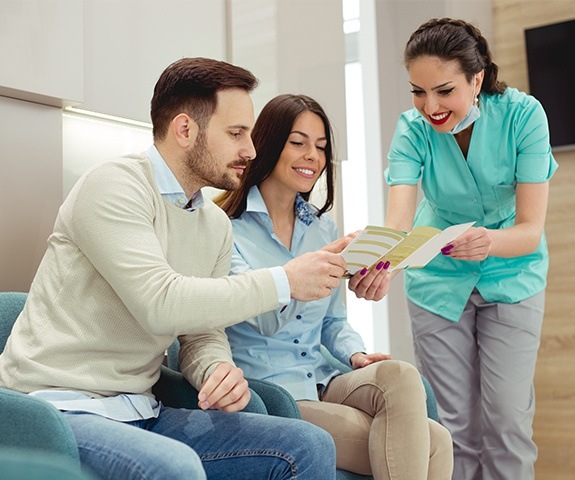 As an in-network provider with multiple dental insurance companies, Amherst Dental Group is able to offer many patients the most savings possible while making the filing process fast and hassle-free. But, we can also do the same with out-of-network policies! With dental insurance, visiting an out-of-network dentist doesn't automatically mean you'll pay a lot more—it even comes with certain advantages, like allowing for more options while still enabling you to save big. To learn more, give us a call today.