Dentist – Amherst, MA
Meet Dr. Colleen Chambers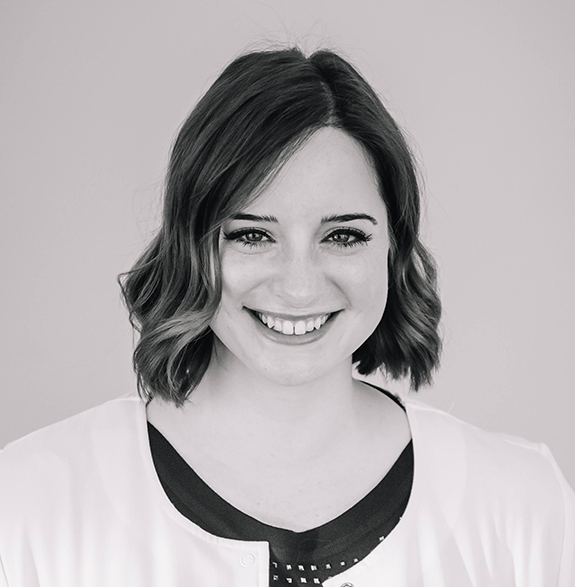 As part of the Amherst Dental Group team, Dr. Chambers goes above and beyond to help our patients feel comfortable throughout their dental treatments and ultimately confident about their smiles. If you would like to learn more about her, just keep reading below.
Why Did You Want to Become a Dentist?
When Dr. Chambers was a child, she remembers watching Rudolph the Red-Nosed Reindeer often. Hermey the Elf, who wanted to be a dentist, was an inspiration to her – after all, he saved Christmas! A few years later, she was in need of orthodontic treatment to correct her bite; the experience changed her smile for the better and gave her lots of newfound confidence. She became much more interested in dentistry once she realized how it could have such a long-lasting positive impact on someone's state of mind. All these years later, she could not be happier with her decision to choose this for her lifelong career!
Where Did You Study Dentistry?
Dr. Chambers completed both her undergraduate degree and her Doctor of Dental Medicine at the University of Connecticut. Following graduation, she attended an AEGD program at Virginia Commonwealth University, studying under the direction of a prosthodontist. There, she learned about more advanced dental treatments and options for patients with complex needs.
Today, Dr. Chambers regularly pursues new continuing education opportunities whenever they arise. She has completed SPEAR courses in complex occlusion and treatment planning, the Center for Esthetic Excellence's course in composite veneers, and numerous other lectures/trainings over the years. She loves constantly learning because it challenges her to think about dental care from new angles, as well as how to pair each unique patient with the right choice for their mouth. She is a current member of the following dental organizations:
Massachusetts Dental Society
Valley District Dental Society
American Dental Association
Outside of the Dental Office, What Do You Like to Do?
Dr. Chambers's husband is an Army Veteran who served in Iraq on active duty. He now works at the Leeds VA and makes beautiful furniture pieces in his spare time. The third member of their family is Finian, a Golden Retriever. He is a very spoiled dog who regularly gets sent to doggy daycare in Northampton when they're away from home, where he makes beautiful pawprint artwork.
When she isn't busy caring for patients, Dr. Chambers loves experiencing with photography – both capturing digital images and collecting antique film cameras. Her other personal hobbies include hiking with her husband and dog (although the dog would much rather just cuddle), traveling, exploring new areas, oil painting, and cross stitching. She also loves dance and even trained as a ballerina in a combined Russian and French syllabus during her childhood years!