Dental Technology – Amherst, MA
Where Dentistry's Past Meets the Future
While we're certainly proud of our 40+ year history, we're always looking forward. We want to provide better and better care each passing year, and this often involves investing in the latest technology. Thanks to our commitment to progress, you can trust that you're experiencing the very best that modern-day dentistry has to offer whenever you come to see us. Below, you can learn more about some of the instruments we use every day to keep Amherst healthy and smiling!
Intraoral Camera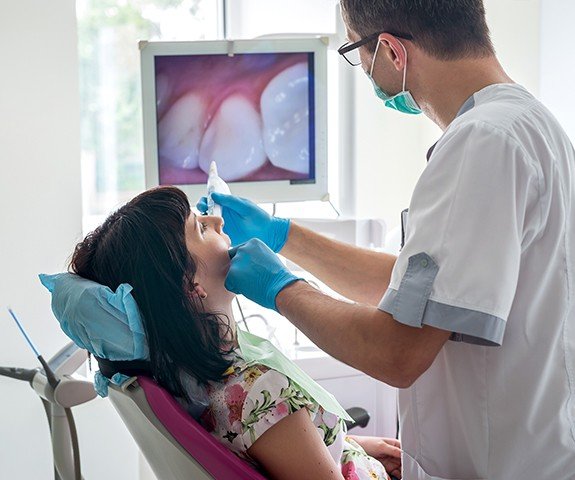 Cameras are becoming smaller and more powerful by the second, and now, we can use a pen-sized one to take close-up, high-resolution pictures of your mouth during your regular checkups. By displaying these on a nearby monitor, this makes it nice and easy for our team to spot potential problems that normally would be missed during a traditional exam. You'll also be able to go over these images with your dentist so you can stay fully informed about your oral health.
Digital X-Rays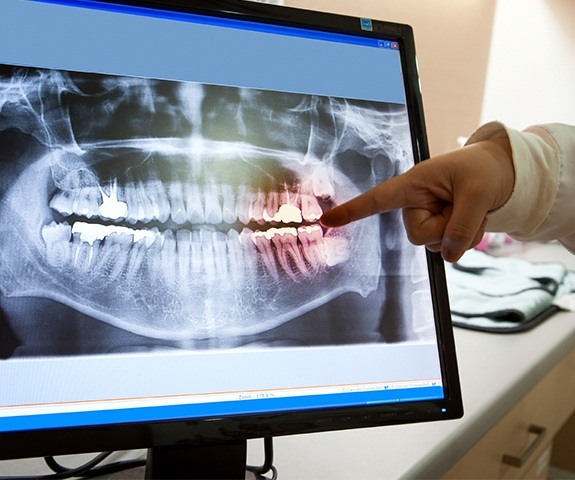 Traditional dental X-rays have always had their drawbacks, but since our practice has gone all-digital, we've completely fixed them! Now, we can take crystal-clear images of the teeth and bone below the gum line and develop them in just seconds. We can then show you your own X-rays right away so you can fully understand what is going on in your smile. Better yet, they expose patients to 90% LESS radiation compared to traditional film.
CEREC One-Visit Crowns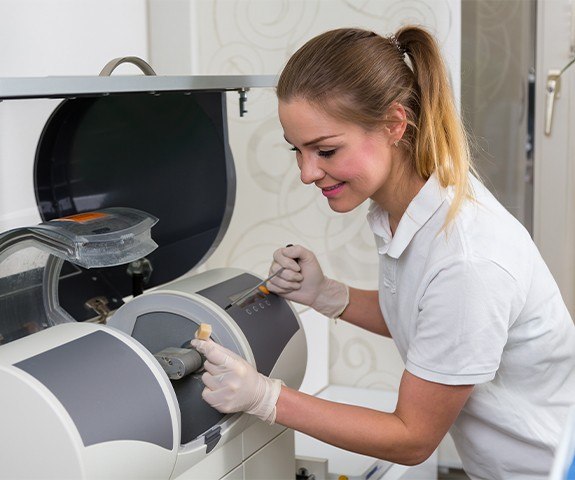 Everyone's time is extremely limited these days, so the last thing anyone wants to do is attend 2 appointments spaced weeks apart to get a dental crown. With CEREC, now you can have a tooth fully repaired in as little as an hour! This system combines computer-aided design and manufacturing technology, allowing us to shape, mill, and place 100% custom-made dental crowns in record time. With us, you simply walk in, get your crown, and that's it—no follow-up appointment required!