Restorative Dentistry – Amherst, MA
Turn Back the Clock After Dental Damage
Absolutely everyone needs a little restorative dentistry from time to time, whether it's for a single cavity or several cracked/broken teeth. Whatever your situation might be, you can trust the team at Amherst Dental Group to help your smile look and feel like new again. For over 40 years, we've provided our patients with beautiful, custom-made restorations that utilize the latest techniques and highest-quality materials. To learn more about your options and schedule an appointment, give us a call today.
Why Choose Amherst Dental Group for Restorative Dentistry?
CEREC
One-Visit
Dental Crowns
Natural-Looking
All-Porcelain
Restorations
Trusted by Local Families for Over 40 Years
Tooth-Colored Fillings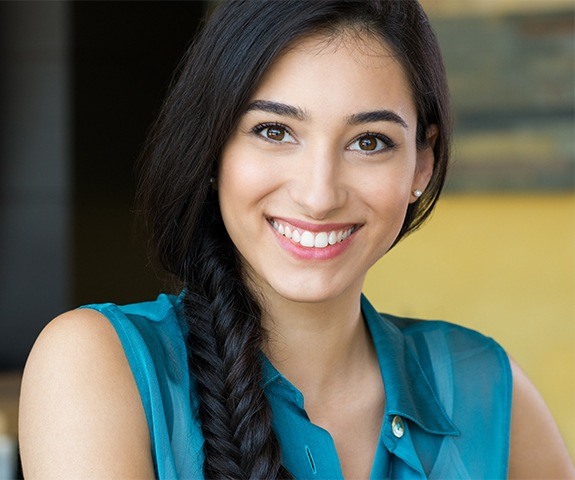 With a tooth-colored filling, we can make a minor cavity look like it never existed. These restorations are made of a composite resin that we can perfectly shade to blend with a patient's enamel. The end result is a filling that doesn't stick out in the smile like an old metal one. Even better, the resin bonds more firmly to enamel compared to traditional amalgam, meaning these fillings don't just look better, but they provide a higher quality repair as well!
Dental Crowns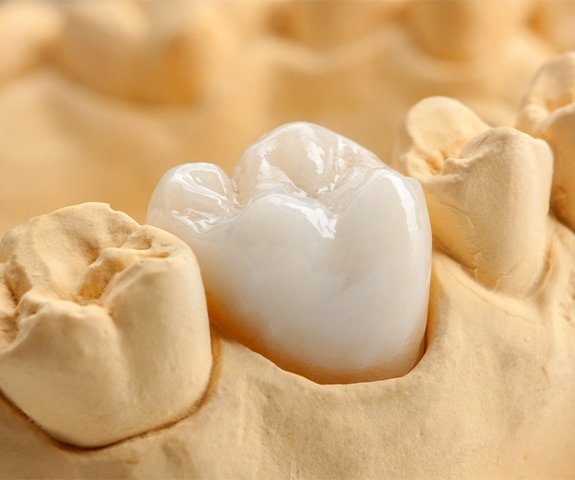 When a tooth has a large cavity or extensive damage, many dentists will simply choose to remove it, but at Amherst Dental Group, we can save even the most forgone teeth with dental crowns. Tooth-shaped caps made of metal or porcelain are fitted over a tooth to protect it as well as restore its shape, size, and appearance all at the same time. Our crowns are always custom-made for each patient, and with the proper care, they can easily last for decade after decade.
CEREC One-Visit Dental Crowns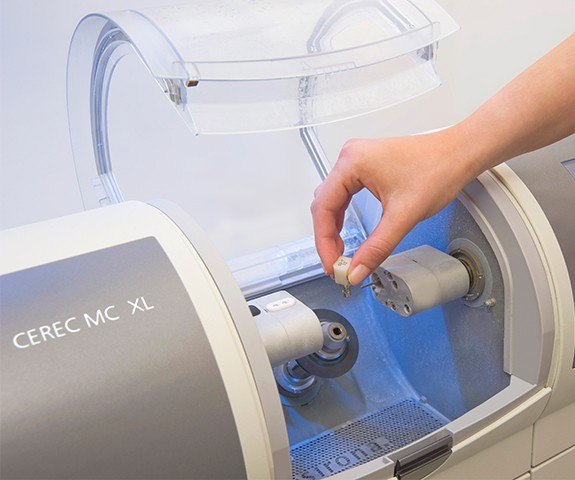 At most other dental practices, you'll need to attend at least two appointments spaced weeks apart to get a dental crown, but not with Amherst Dental Group! Using CEREC technology, we can design, fabricate, and place a custom-made porcelain crown in just one appointment, often in as little as an hour. These crowns offer premier aesthetics and are just as strong and durable as any made by an outside lab. With CEREC, patients enjoy the best when it comes to speed and quality.