Emergency Dentistry – Amherst, MA
Care You Can Always Count On
No one ever wakes up expecting that they are going to have to deal with a dental emergency, but they occur much more often than you might think! Should you or a loved one ever experience a painful toothache or dental injury, you can always call Amherst Dental Group to get the immediate, professional attention you deserve. We're happy to see emergency patients the same day that they call in so we can stop their pain and get to work repairing their smile without delay.
Why Choose Amherst Dental Group for Emergency Dentistry?
Same-Day Emergency
Appointments
Available
Trusted by
Amherst Families
for 40+ Years
Friendly Staff,
State-of-the-Art
Technology
How to Handle Common Dental Emergencies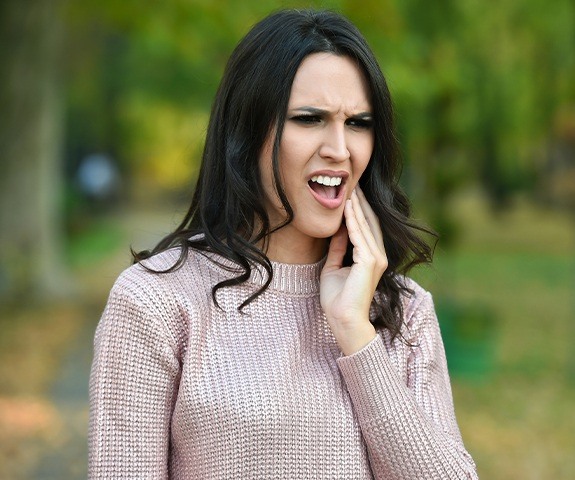 The best thing you can do in any dental emergency is give our team a call first. This will enable us to schedule an appointment to see you right away as well as walk you through first-aid tips. In the meantime, before you're able to reach us, there are a few things you can do to take control of the situation and reduce any discomfort, including:
Toothaches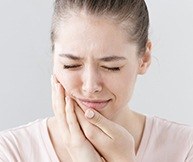 Take an OTC medication and floss and rinse around the tooth. Often, a toothache is the result of a piece of food being stuck between the teeth. If there is any swelling, place a cold compress on the cheek in 10-minute intervals. Do NOT put an aspirin directly on the gums, as this can further damage the area.
Chipped/Broken Tooth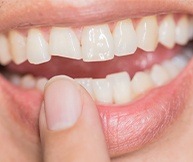 Use a clean rag or napkin to apply slight pressure to the area and stop any bleeding. A cold compress can help manage swelling as well. Try to find as many pieces of the tooth/teeth that you can, place them in a safe container, and bring them to our office. Cover the remaining tooth with a piece of sugarless gum to prevent further injury to the mouth.
Knocked-Out Tooth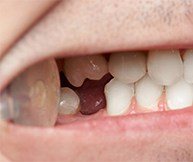 Pick up the tooth while touching only the crown (top portion), and place it under the tongue. This will help keep the tooth alive until we can see you. There is only a short timeframe in which we can replant the tooth, so be sure to come see us within an hour or so of the accident!
Lost Filling/Crown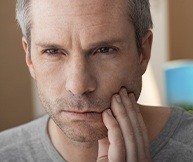 If you can find the restoration, place it back onto the tooth, and use a dab of toothpaste to stabilize it. This is only a temporary fix, so be sure to give us a call to get a full repair. But, if the restoration is lost, do your best to avoid chewing near the tooth, and rinse your mouth often to prevent any food or bacteria from gathering in it.
How to Prevent Dental Emergencies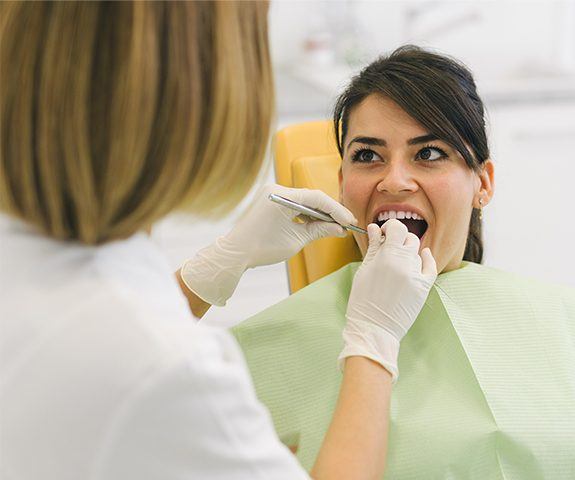 Of course, avoiding a dental emergency altogether is always best, and these quick tips will help you and your loved ones do exactly that:
Brush and floss every day to keep your teeth strong and free of infection.
Remember to wear a protective mouthguard whenever you participate in sports.
Don't use your teeth to open packages or bottles.
Don't chew on hard items like ice, popcorn kernels, pens, pencils, fingernails, etc.
Be very careful when eating particularly hard or sticky foods.
Cost of Treating Dental Emergencies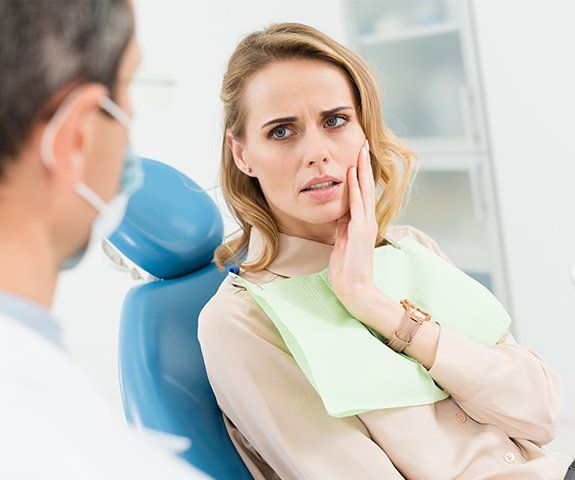 Because there are several types of dental emergencies, all of which can come in different severities, the cost of treatment is always unique from patient to patient. The best thing anyone can do in any situation is come see us right away, however, as this allows us to address a problem as early as possible. This will help reduce the pain and cost associated with an emergency. We're happy to work with dental insurance and offer flexible financing to make this type of care easily affordable as well.